Magness Adventure Camp
Peaceful Valley Scout Ranch
Let the Adventure Begin
Magness Adventure Camp is located on the west side of Peaceful Valley Scout Ranch in Elbert, Colorado. The camp is about one-hour drive from downtown Denver, Colorado. From the Magness Tower, the camp boasts sweeping views of the front range including Pikes Peak.
Magness Adventure Camp is the Cub Scout Resident Camp facility for the Denver Area Council, Boy Scouts of America. With a beautiful lake, archery, and BB Gun ranges, rock climbing site, canoes, paddle boats, and outstanding facilities, Magness provides the Cub Scout camping adventure for Scouts of all ages! Download the map and directions to Magness Adventure Camp.
Family Fun
Whether you are 6 or 96, Magness Adventure Camp is the perfect place for your Scout and family to enjoy all the fun Colorado camping has to offer! While packs are encouraged to come as a group, many parents and boys choose to attend camp as a family. Parents and siblings age six (6) and up are encourage to participate in activities with their Scouts. Magness Adventure Camp offers a unique age-specific, grade appropriate, exciting program for all Cub Scouts and their families who attend. It is important to note the Scout must be accompanied by an adult.
Magness Adventure Camp (Resident Camp Adventures)
Family style camping with advancement and activities delivered with an exciting theme. Tents, food and program included for a four (4) day, three (3) night event totaling just less then 72 hours. Please note that all Magness sessions are for Scouts working on the ranks of Tiger through Arrow of Light.
Your Camp Session
At check-in, each family or group will be assigned to a shelter, where you'll sleep in a comfortable tent complete with two padded bed frames. If needed, an extra sleeping pad for a third person or campers under the age of five (5) can be checked out from the staff. Also, tents sit on platforms and you can close them at night for privacy. Modern and heated bathroom facilities include private hot showers and flush toilets are located at each shelter. All bathrooms are wheelchair accessible. Hot meals are prepared in the Pete Coors Commissary and served directly to you at your shelter. Check in will be from 1:00 to 4:00 p.m. Shelter will be assigned by the Magness Camp Director. Check out is 9:00 a.m.
Adventure Activities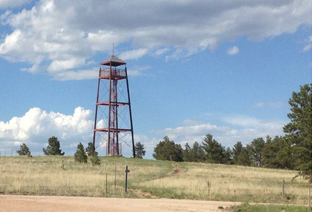 Fire Watch Tower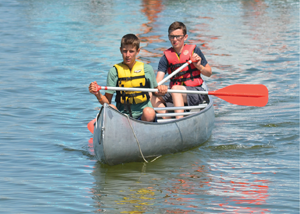 Canoes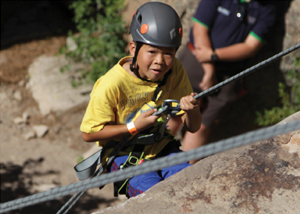 Rock Climbing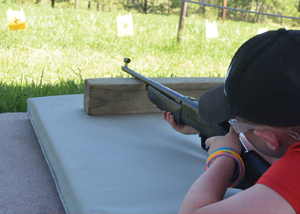 BB Gun Ranges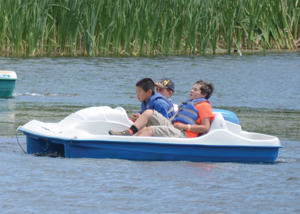 Paddle Boats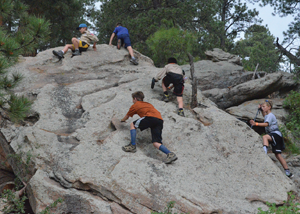 Natural Rock Climbing Areas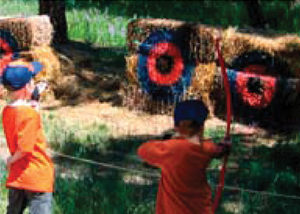 Archery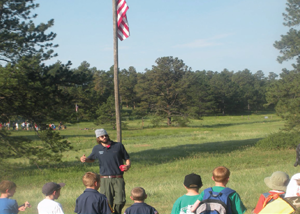 Flag Ceremony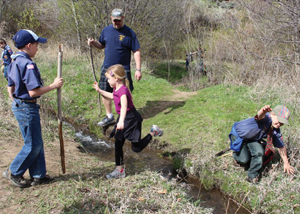 Hiking